FREE DELIVERY on all U.K. orders over £30
We can't say no to a spot of hanky panky.
Originally created in 1925 by Ada Coleman, head bartender at the American Bar in The Savoy, this naughty little number is seduction in a glass.
Ingredients.
40ml Dorset Dry Gin
40ml Sweet Vermouth (we like Cocchi di Torino)
2 dashes Fernet Branca
Method.
Stir with ice and fine strain into a chilled coupe or cocktail glass. Garnish with a spritzed orange peel and release your naughty side.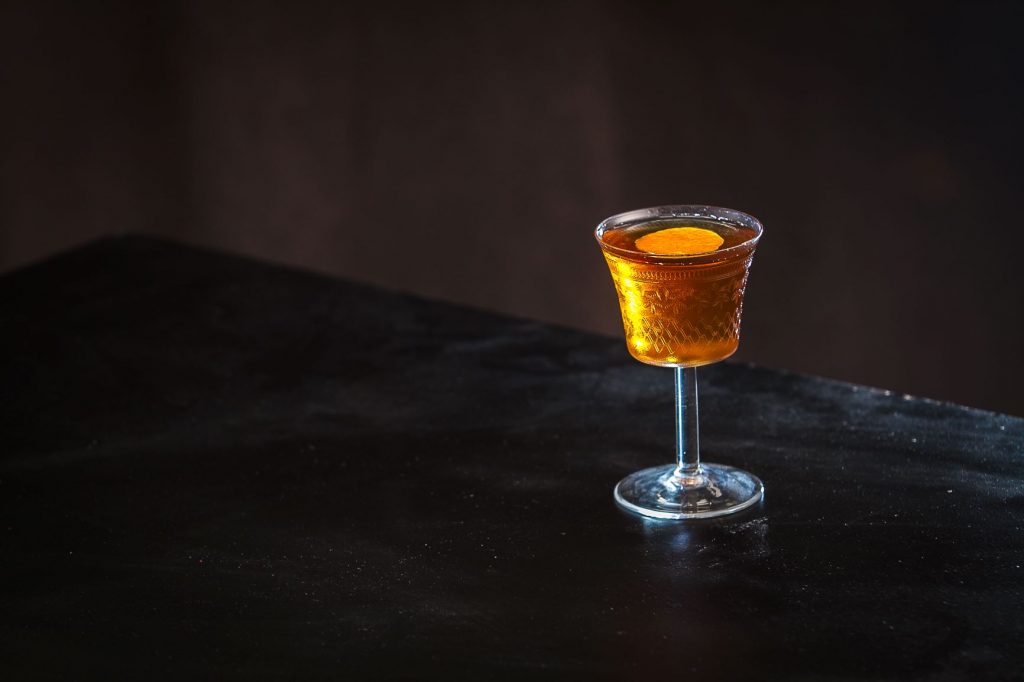 JOIN US
Follow the daily goings-on at the Conker Distillery