FREE DELIVERY on all U.K. orders over £30
This one can't fail to impress. Go from novice to pro in just a few shakes.
A wonderfully pretty serve, with a beauty that is way more than skin deep. You'll often see this made with grenadine or raspberry syrup – we'd always recommend going with fresh raspberries to do this elegant serve justice.
Ingredients.
50ml Dorset Dry Gin
25ml fresh lemon juice
20ml sugar syrup
15ml egg white or aquafaba (chickpea water)
6/7 raspberries or a twist of cucumber to garnish
Method.
Muddle the fresh raspberries in a shaker and add Dorset Dry Gin, lemon juice, sugar syrup and egg white (you could use chickpea water instead!). Shake with ice until your hand hurts before sieving into a chilled coupe glass. Dress dead fancy with a raspberry or a twist of cucumber.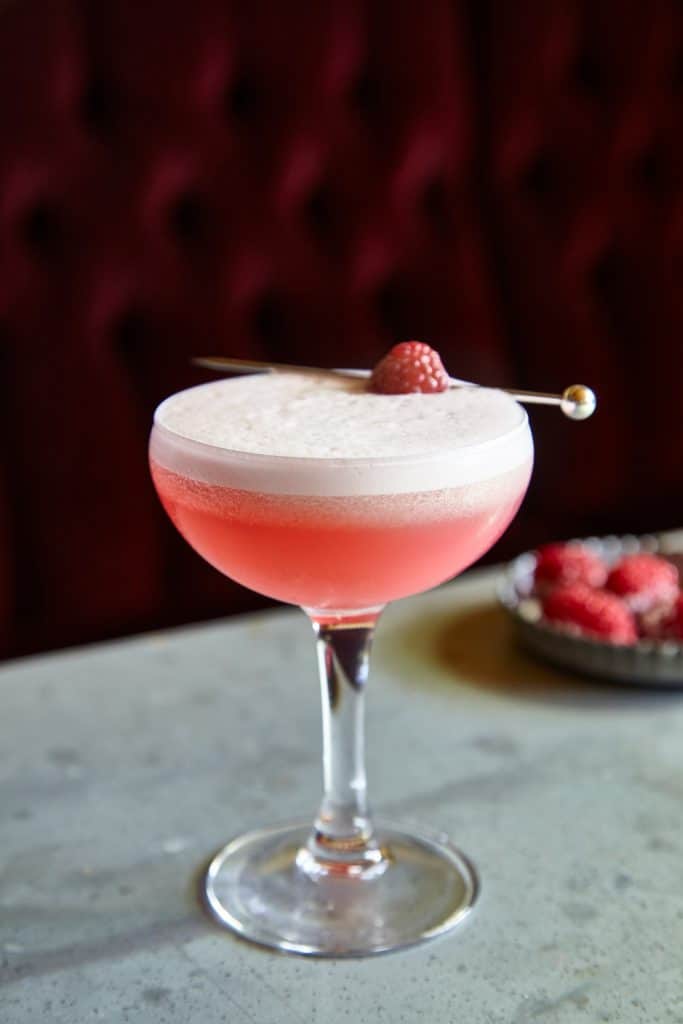 JOIN US
Follow the daily goings-on at the Conker Distillery