FREE DELIVERY on all U.K. orders over £30
Simplicity at its best in a refreshing melody of sweet and sour.
We aren't ones for too much fuss and gimmicks. The simpler the better - as that's where the real skill and quality of ingredients shine. For the ultimate Bee's Knees, hunt out your finest honey for a cocktail that's the very definition of fresh. A wonderful manifestation of summer.
Ingredients.
50ml Dorset Dry Gin
25ml fresh lemon juice
25ml honey
Method.
Take the Dorset Dry Gin, fresh lemon juice and your tastiest honey and shake without ice to dissolve. Add ice and shake to chill the drink down, pouring into a fancy chilled glass. Garnish with a twist of lemon peel. Bravo and voila!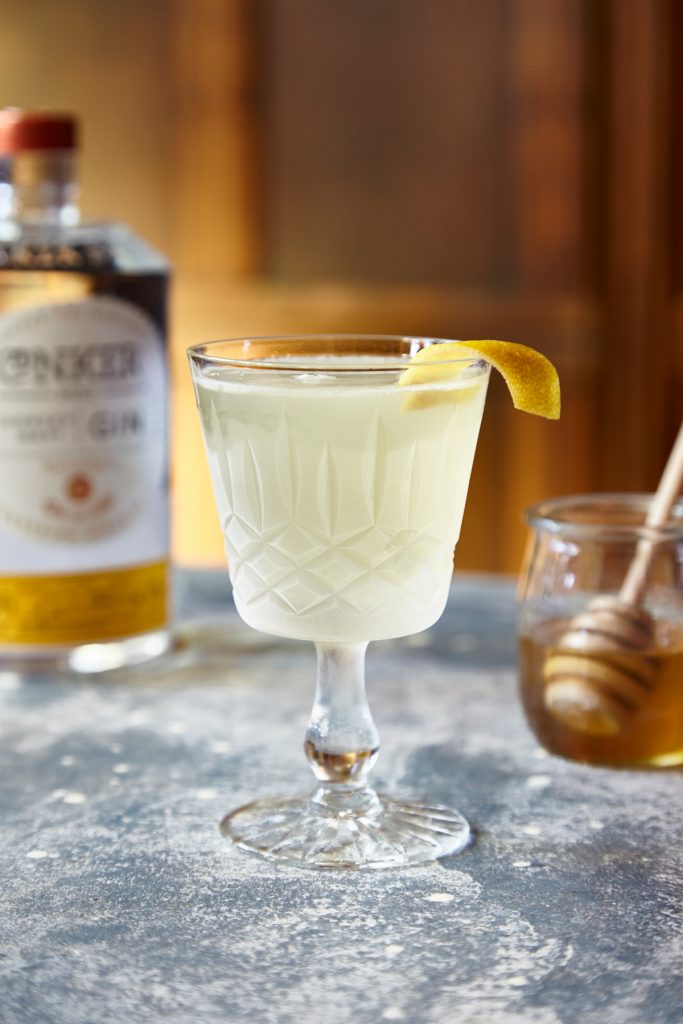 JOIN US
Follow the daily goings-on at the Conker Distillery