FREE DELIVERY on all U.K. orders over £30
Just as fun and delicious as the original. No missing out here!
Sweet, tart silky and bright! This 0% twist on a Clover Club ticks all the boxes.
Ingredients.
50ml Bowser LEAF
25ml fresh lemon juice
20ml sugar syrup
15ml egg whites
6/7 raspberries
Method.
Muddle the fresh raspberries in a shaker and add Bowser LEAF, lemon juice, sugar syrup and egg white ( you could use chickpea water instead!). Shake with ice until your hand hurts before sieving into a chilled coup glass. Garnish with a raspberry.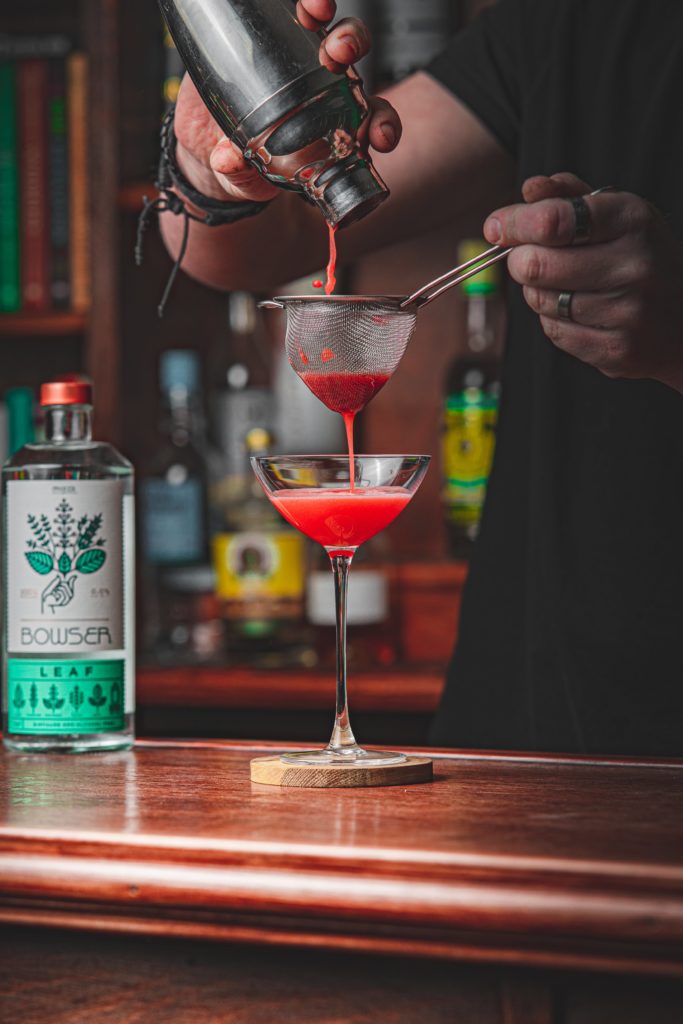 JOIN US
Follow the daily goings-on at the Conker Distillery