FREE DELIVERY on all U.K. orders over £30
'Affogato' is Italian for 'drowned'. This twist on the Italian classic is fruity and floral and delicious!
Ingredients.
50ml Conker X Girls Who Grind Coffee Liqueur
Your favourite strawberry ice cream (We like Oatly!)
Method.
Scoop ice cream into a bowl and pour over GWGC Conker Cold Brew. Serve with a spoon…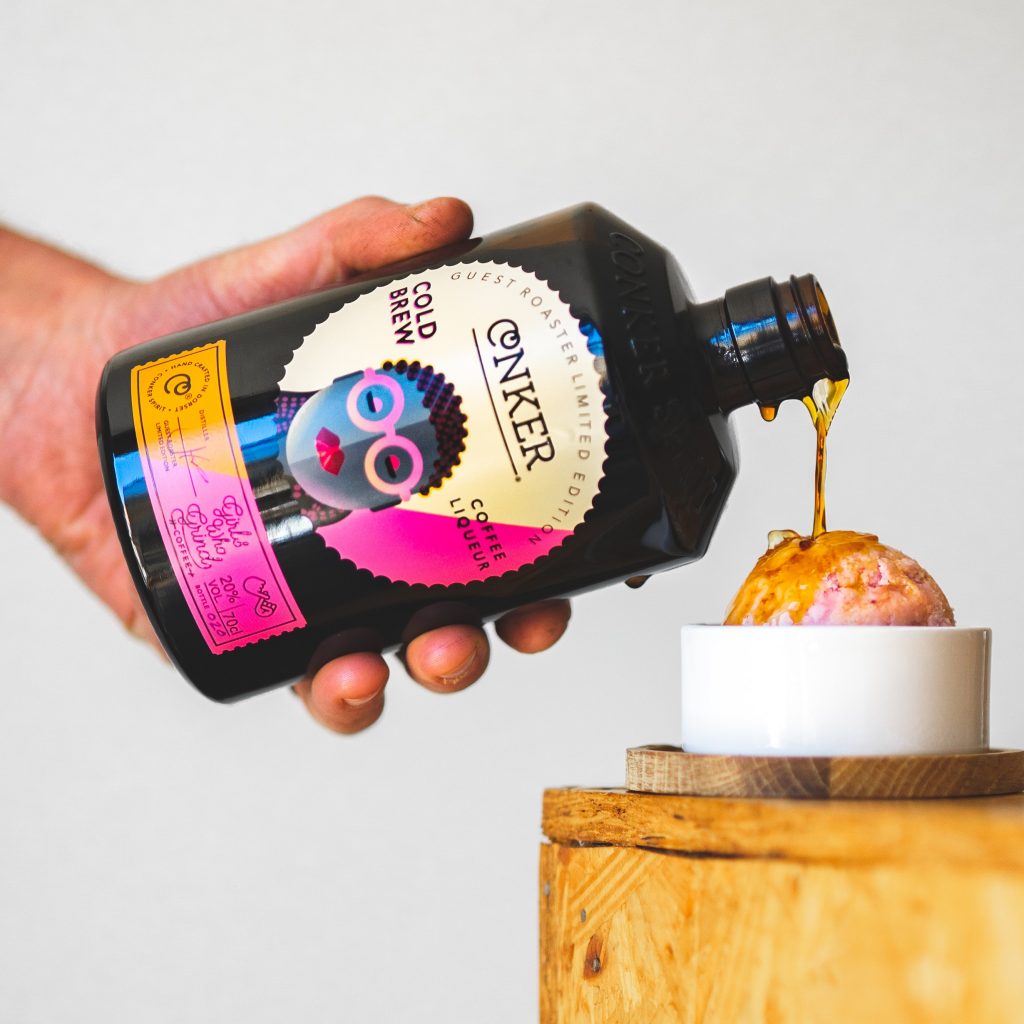 WANT TO MIX THIS UP AT HOME?
This cocktail is mixed using Conker X Girls Who Grind Coffee Liqueur
JOIN US
Follow the daily goings-on at the Conker Distillery