FREE DELIVERY on all U.K. orders over £30
Oh get us, we're trending.
Coffee and tonic might not be the first pairing that springs to mind, but trust us on this one... The Café Spritz is a delicious caffeinated pick-you-up for long sunny afternoons.
Ingredients.
25ml Conker Coffee Liqueur
200ml classic Indian tonic water
Wedge of fresh orange
Method.
Simply swap out your gin for Conker Coffee Liqueur – remembering to add the Coffee Liqueur after the tonic (otherwise all hell breaks loose). Garnish with a belt of orange peel. There's way more to Coffee Liqueur than espresso martinis…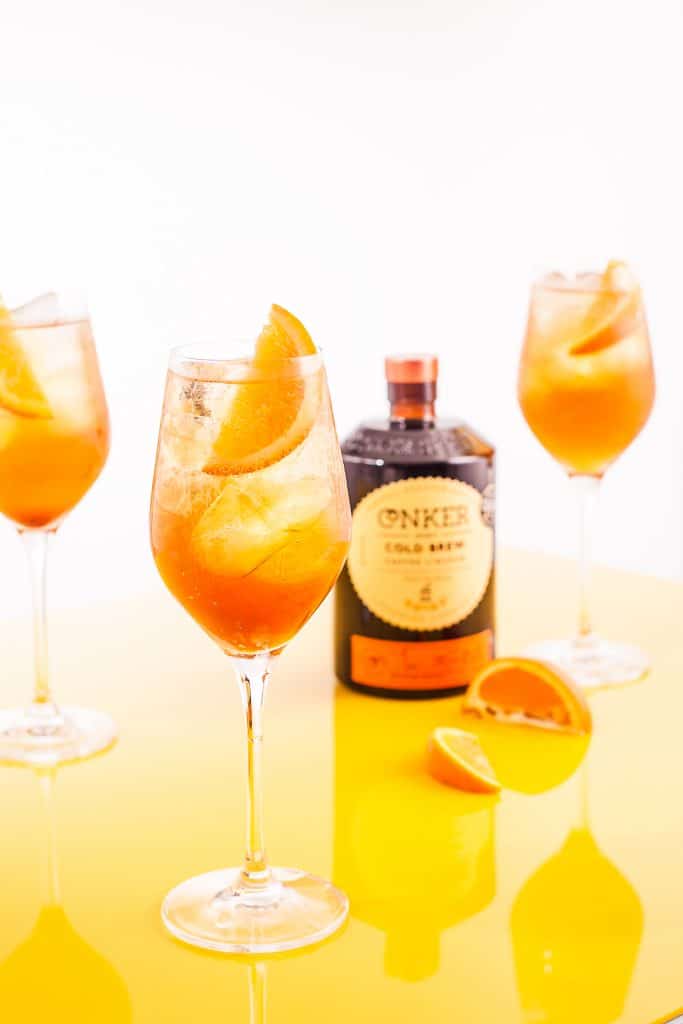 JOIN US
Follow the daily goings-on at the Conker Distillery