FREE DELIVERY on all U.K. orders over £30
The Head Conkerer's favourite
The Café Manhattan is a great example of how a touch of Conker Coffee Liqueur adds a delicious coffee twist on a classic serve. Invented by Head Conkerer, Rupert, this drink is the perfect end to a hard day's graft in the Distillery.
Ingredients.
60ml Bulleit Rye Whiskey
15ml Cocchi Vermouth Di Torino
15ml Conker Coffee Liqueur
3 dashes of Angostura Bitters
Maraschino cherry and orange peel to garnish
Method.
Add all your liquids to an ice filled mixing glass (a pint glass works wonders) and stir down for a good 15-20 seconds. Strain into a pre-chilled coupe glass and add your cocktail cherry. Stress a thick belt of orange peel over the glass, releasing the oils over the drink and glass. Find your nearest wing-back chair and sip purposefully.
That's the Spirit!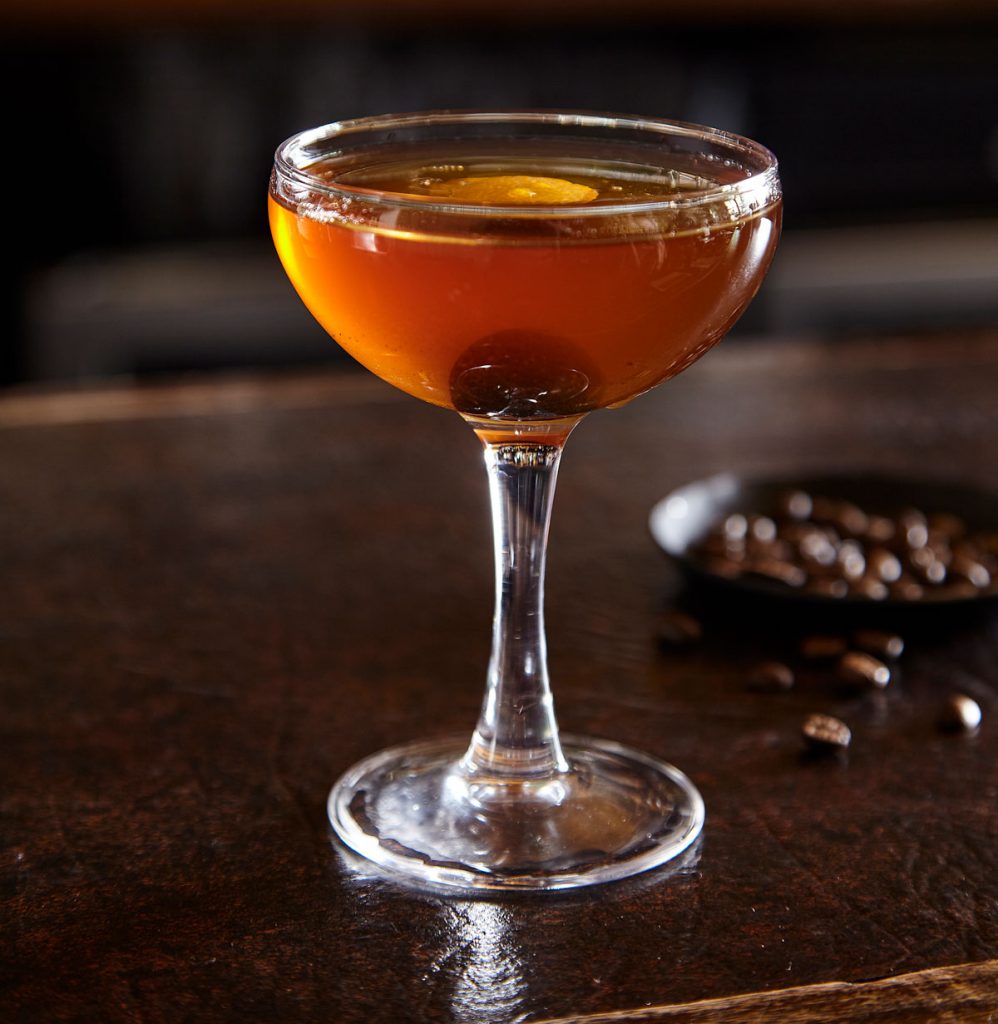 JOIN US
Follow the daily goings-on at the Conker Distillery